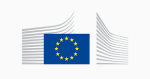 Start date: 01.07.2015
Duration: 6 months
Coordinator: CGS Plus Inovativne Informacijske in Okoljske Tehnologije Doo
Details
The main purpose is to prepare business plan and to perform first development/testing activities for Smart Road Modular Sensor (SmaRMS). In the first iteration the sensor will measure temperature of the road at three levels in depth and will be completely energy independent, easy to install and implement into existing Wi-Fi network and road weather information systems (RWIS). The modular nature of the sensor will in future enable the exchange of sensoric module in order to expand its application range.
List of achievements
Results available here.
Contact
Contact person:
Address: Slovenia
Tel:
email: